President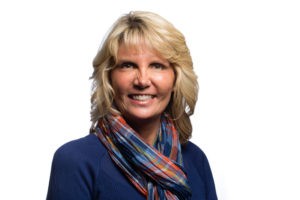 Laura Chandler
Laura Chandler is an Assistant Professor in the Department of Health Science at California State University, Fullerton.  She holds a Doctorate in Public Health with an emphasis in Health Education & Promotion from Loma Linda University and has been working and teaching in the field for 18 years. Dr. Laura Chandler's research interests include adolescent and college health issues. She is particularly interested in the development, implementation and evaluation of innovative strategies to address mental health, reproductive health, healthy eating, and physical activity. Dr. Chandler is a member of the American Public Health Association (APHA) and the Society of Public Health Educators (SOPHE).
Immediate Past President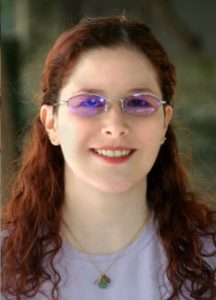 Shanna Livermore
Shanna Livermore, MPH, MCHES graduated from Slippery Rock University with a B.S. in Health Science and obtained a Certificate of Advanced Evaluation Studies and a Master's in Public Health, with an emphasis in Health Promotion, Education and Evaluation, from Claremont Graduate University (CGU). She is pursuing a doctorate in public health at CGU with an emphasis in global health.
Ms. Livermore has worked in HIV/AIDS prevention research and evaluation for over 18 years starting at the California Department of Public Health, Office of AIDS. She worked with the Riverside Department of Mental Health, Research and Evaluation Section for 4 years, and was a consultant for Los Angeles schools on childhood obesity. From 2012-2013 she served as a Program Manager at the Center for Health Justice for the Men in Life Environments (MILE) Project, an innovative and culturally congruent intervention designed to reduce HIV risk-related behaviors and improve psychosocial outcomes in recently incarcerated African American men who have sex with men and women (MSMW). In 2012, Ms. Livermore served as a consultant to the Pan African Parliament for the development of their 2014-2017 Strategic Plan. Currently, she serves as a Project Specialist and Evaluator at the University of Southern California (USC), Keck School of Medicine, Pacific AIDS Education and Training Center.
Ms. Livermore's specialties include program evaluation; project management; and mental health. Ms. Livermore is the Society Of Public Health Education (SOPHE) Global Health Community of Practice Fellow and the Southern California Chapter of SOPHE's National Delegate and President-elect.
Ms. Livermore is a transdisciplinary-focused professional who strives to invoke the Zen Buddhist concept of Shoshi in her life. Shoshi, otherwise known as "beginner's mind" refers to having an attitude of openness, eagerness, and lack of preconceptions when studying a subject, even when studying at an advanced level, just as a beginner in that subject would.
Social Media Chair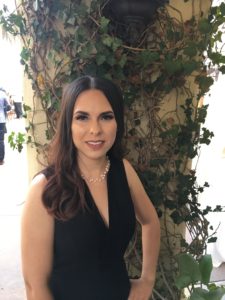 Gaby Gregg
Gaby Gregg is currently the Nutrition, Health, and Wellness Program Manager at Community Action Partnership of Orange County (CAP OC), where she has had experience leading and overseeing the work of up to 14 staff. She has over 15 years of experience working at CAP OC in various roles. Before becoming a Program Manager, she coordinated the Rethink Your Drink Campaign, a part of the California Department of Public Health's Nutrition Education & Obesity Prevention Branch, and served as Regional Manager for the Network for a Healthy California–Children's Power Play! Campaign. In these roles, Gaby promoted the consumption of water and awareness of sugar-sweetened beverages and promoted increased consumption of fruits and vegetables and increased levels of physical activity among 9- to 11 year-old children in Orange County. Since 2003, she has worked in the community within a variety of fields, including law enforcement, crime prevention, community outreach, and nutrition, health, and wellness. For over five years, Gaby also served as a volunteer tutor and mentor for at-risk youth.
She received her Associate of Arts degree in Graphic Design with an emphasis in Entertainment Marketing from the Fashion Institute of Design & Merchandising (FIDM), a Bachelor of Science in Health Science with a concentration in Health Education and a certificate in Nutrition from TUI University, holds a Master of Public Health degree from the University of New England, and is a Certified Health Education Specialist (CHES). In 2014, Gaby was highlighted as one of National SOPHE's 30 Under 30 during National Health Education Week for making strides in the health education field.  She believes social media plays an important role in the dissemination of health messages, reaching people where they eat, learn, live, play, shop, and work! 
Newsletter Chair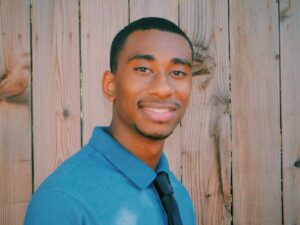 Austin Wells 
Hello, my name is Austin Wells, and I am a student at California State University, Fullerton majoring in Public Health with a minor in Cell & Molecular Biology. I currently work in COVID-19 response as a contact investigator with the City of Long Beach Department of Health and Human Services. My public health interests lie in the crosshairs of community health and urban planning with an emphasis in health education, housing, and community development.
Treasurer 
Laura Keene
As treasurer, Laura Keene manages SoCal SOPHE's finances.
Laura owns and operates Keene Insights where she provides training, planning support, database development and program evaluation to public health organizations. With each project, she helps her clients find their inner data geek, harness the power of data, and have a greater impact on the communities they serve.
Laura first discovered her love for this work about ten years ago as an undergraduate at the University of California, Berkeley. She was an intern working on an evaluation of a child abuse prevention program, helping staff figure out what was working and what wasn't.  From that experience, she was hooked and has continued to help organizations gather, understand, and use data.
Not long after leaving her undergraduate program, Laura also discovered that she had a passion for public health. Over the years, she has worked in a variety of areas within field. She helped HIV prevention programs in Rhode Island, substance abuse treatment organizations in Massachusetts and palliative care units at hospitals in Southern California conduct evaluations. She built databases for HIV/AIDS care and treatment programs in Africa. She helped the health department in Minnesota gather information about resident and family satisfaction at every nursing home in the state. And, in 2009, she earned her Master of Public Health from Columbia University.
Advocacy Chair
Valaya Johnson
Continuing Education Chair

David Brown
David Brown holds a doctorate of education with a specialization in health education from Teachers College Columbia University. He also holds a Masters of Library and Information Science from Wayne State University.  Additionaly, he has two Masters of Arts Degrees from Columbia University one in computers and education and another in health education. He is a Master Certified Health Education Specialist.  He has taught a number of health education and public health classes at the undergraduate and graduate levels at  multiple colleges and universities.   He has served on the board of directors for the Society for Public Health Education. He currently serves on the Divisional Board for Certification of Health Education Specialists within The National Commission for Health Education Credentialing Inc. He has also served on several editorial boards within the health education and public health arenas.
Membership Chair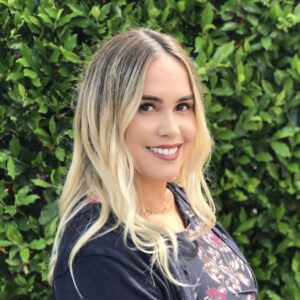 Victoria vanTwist
Victoria vanTwist, MPH, CHES, is a Health Educator for the Orange County Health Care Agency, Tobacco Use Prevention Program (TUPP) and is a part-time lecturer at California State University, Fullerton in the Public Health Department. Victoria graduated from California State University, Dominguez Hills with her degree in Psychology and later earned her Master of Public Health from California State University, Fullerton. She is a Certified Health Education Specialist (CHES). She serves on the executive board for Southern California Society for Public Health Education (SCSOPHE), as Membership Chair, and is also an active member of the Orange County Tobacco Education Coalition (OCTEC). Victoria is using her background in public health and experience with students to create healthier young adults in our local community. 
Secretary 

Michelle Harris
Michelle Harris is a Behavioral Health Clinician for the County of Orange Health Care Agency as well as a per diem Medical Social Worker for Methodist Hospital of Southern California.  She holds a Master's in Public Health (MPH) with an emphasis in health education and promotion as well as a Masters of Social Work (MSW) with an emphasis of health and older adults from the University of Southern California. Prior to earning her MPH and MSW, Michelle also gained her B.A in Sociology with a minor in public health from the University of California, Los Angeles.
Throughout Michelle's academic and professional journey, she had always had a particular interest in health education and promotion. While attending UCLA, Michelle was actively involved in various student health related organizations such as Black Pre-Health Organization, UCLA Pathways for Students into Health Professions, and Universal Gerontology & Alzheimer's Disease. Michelle was also an outreach representative for Asian Pacific AIDS Intervention Team as well as National Children's Health Study. While earning a MPH and MSW, she interned as a Health Educator for Lawndale's Elementary School District. As a health educator, Michelle assisted in grant funding, implemented community resource guides as well as coordinated with community partners in developing Photo Voice Projects for CHLA and Champion for Change. In addition, she also studied abroad in Chile researching Chilean adolescent tobacco consumption prevention.
Currently, Michelle utilizes the various skills and knowledge that she attained throughout her academic journey as a Clinical and Medical Social Worker working with various populations encountering mental and physical health disparities. As a Clinical Social Worker, her role is to provide crisis intervention to families and individuals struggling with mental health. As a Medical Social Worker, her role is to provide therapy and health education to patients and families who encounter and are struggling with severe medical diagnosis. In addition, she is also  a member of APHA, NCHEC, SOPHE and is a Certified Health Education Specialist (CHES). Michelle's current interests involve dementia/Alzheimer's Disease prevention, health disparities in underrepresented communities, as well as food and nutrition.
Website Co-Chair
Amy Trinh
Amy Trinh is currently pursuing her Master's in Public Health (MPH) degree at California State University, Fullerton. She has an emphasis on health promotion and disease prevention. In 2018, Amy received her Bachelor's degree in Public Health at California Baptist University. Amy is currently working with AM-Trace and the Orange County Health Care Agency (OCHCA) as a COVID-19 Case Investigator. Before working as a Case Investigator, Amy worked with UCR Healthy Campus as an intern. She became a lead in several projects that focus on improving health and wellness for students, staff, and faculty. Through this internship experience, Amy developed many new skills that will be beneficial to her public health career.

Sophia Torres
Hello, my name is Sophia Torres, and I am a Master's in Public Health graduate student at California State University, Fullerton. Within public health, I have an interest in food security, nutritional health education, and health equity among various communities. Currently, I have work experience in rural health promotion, health education, and community development among diverse rural communities in Northern California.